Realizada en aluminio, Yoru es una lámpara práctica y resistente que cuenta con tres intensidades de luz seleccionables. Sorprende a tus seres queridos estas navidades, con un regalo original y diferente.
El bajo consumo del Led y la gran capacidad de la batería permite una duración de 5 horas a máxima potencia y 50 horas a mínima. Puede cargarse empleando un cable USB-C y durante su período de carga emite luz roja o verde para indicar su carga completa.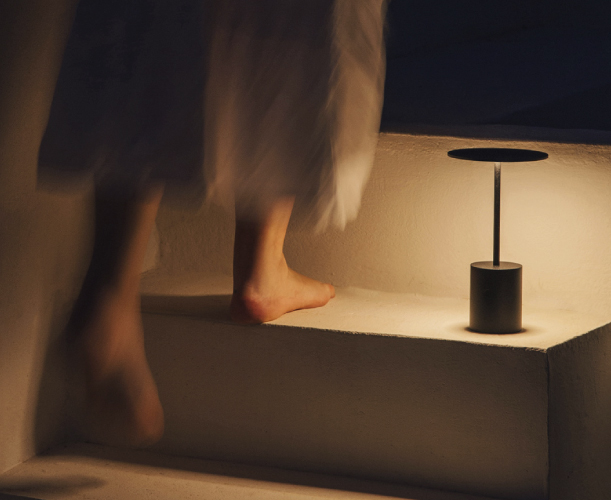 La lámpara YORU de ARKOSTLIGHT, recargable, sin cable e ideal para terrazas. Su cálida luz evita el deslumbramiento y ofrece tres intensidades para iluminar.
Yoru forma parte de "The New 2022 collection" y ha sido galardonada con el 'Best of the best' de los Red Dot Design Awards.
Consíguela ahora con un 30% de descuento
Consigue tu lámpara YORU de ARKOSLIGHT con nuestra oferta de un 30%, el regalo perfecto para estas navidades.